The photos were taken by Holly at the Teen/Young Adult panel at the Good Vibrations conference earlier this month. At the left, Kirby Dodd has the mic. In the other photo, Marty Dodd is handing it off.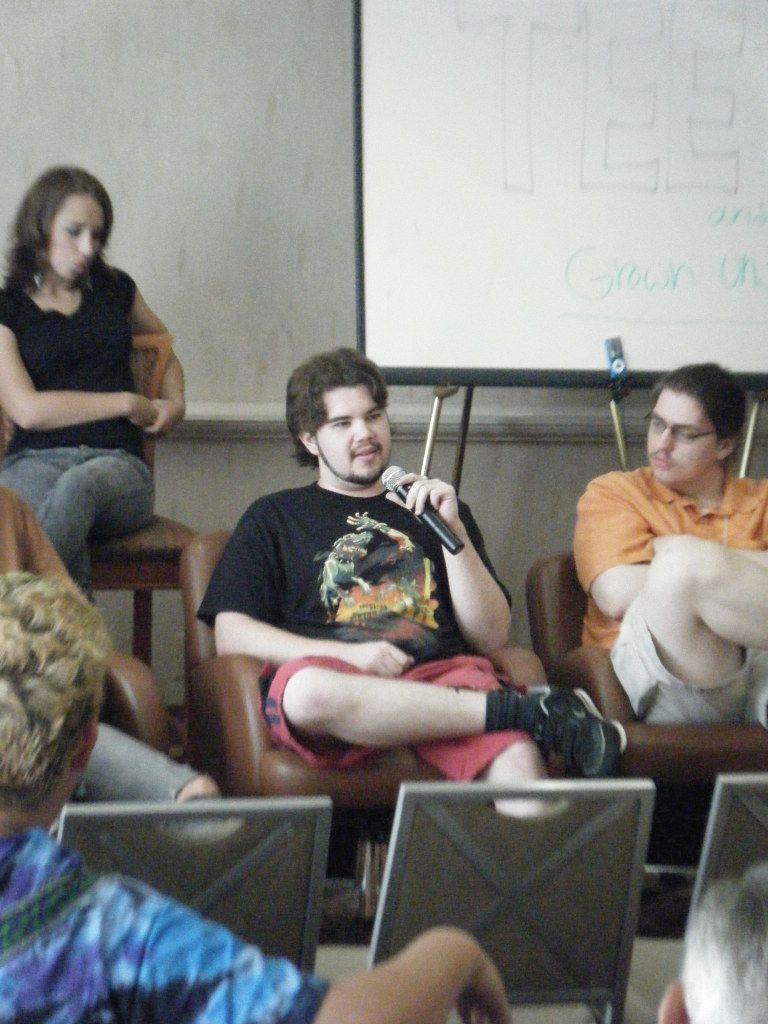 Some new ideas on dealing with boredom, at the bottom of the "Bored No More" page:
http://sandradodd.com/BoredNoMore

Can a single parent unschool? Katy Jenning's experience:
http://sandradodd.com/singleparent

Good comments on why to think of it as unschooling even when the child is very young:
http://sandradodd.com/babies

Something new about "Yes," near the top:
http://sandradodd.com/yes.html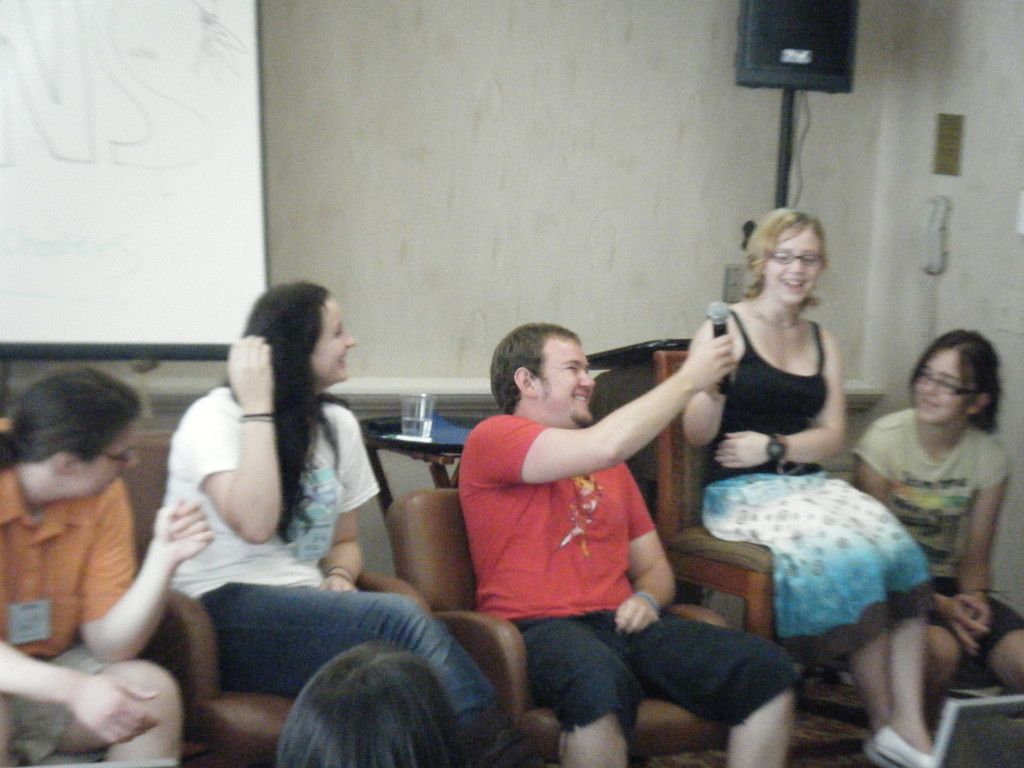 I have some other things to add, sent to me when I was out of town and then laid up. I'm working forward and backward both to try to keep up with the great things being written yesterday, and getting them where others can read them for the benefit of their own families!

Also the Big Book of Unschooling is ready, and its short list of typos and errors follows the order page. The cover Holly did is beautiful in person, all glossy and yellow.

http://sandradodd.com/bigbook/order
http://sandradodd.com/typo


There is a deletion noted in the post below this one.